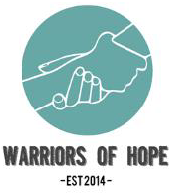 We are appealing to you to please join us in contributing to "Warriors of Hope" cause. We can't do this without you!
To donate, please choose the Warriors of Hope "product" to donate in increments of R10.
May you be rewarded abundantly for your contribution 💗 Every cent counts!
Let's stand together!
More info on the Charity page.